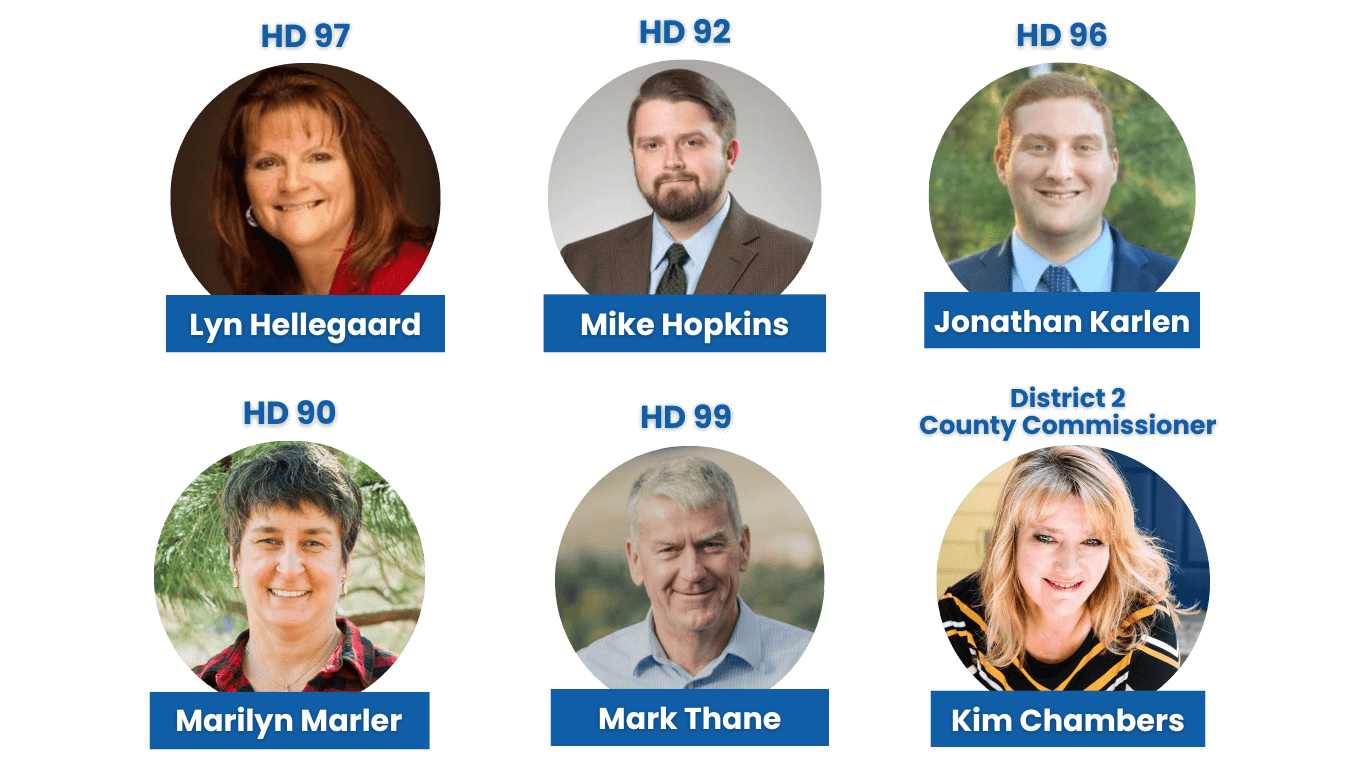 The Board of Directors of MOR are pleased to announce the Montana RPAC endorsement of the following candidates:
Marilyn Marler HD 90, Mike Hopkins HD 92, Jonathan Karlen HD 96, Lyn Hellegaard HD 97. Mark Thane HD 99 and Kim Chambers for Missoula County Commissioner District 2.
MOR's candidate review process like that of most trade associations is designed to include candidate questionnaires and in-person interviews to establish alignment with organizational positions.  Copies of candidates completed questionnaires can be found here.
"The greater Five Valleys area faces ongoing challenges in addressing the shortage of housing. Missoula Organization of Realtors encourages all people in public office to partner with us in developing and implementing solutions to address this urgent need" - Mandy Snook, MOR Board President
We encourage all Missoulians to review the published candidate responses and participate in the upcoming elections. A complete list of MOR position statements can be found here.