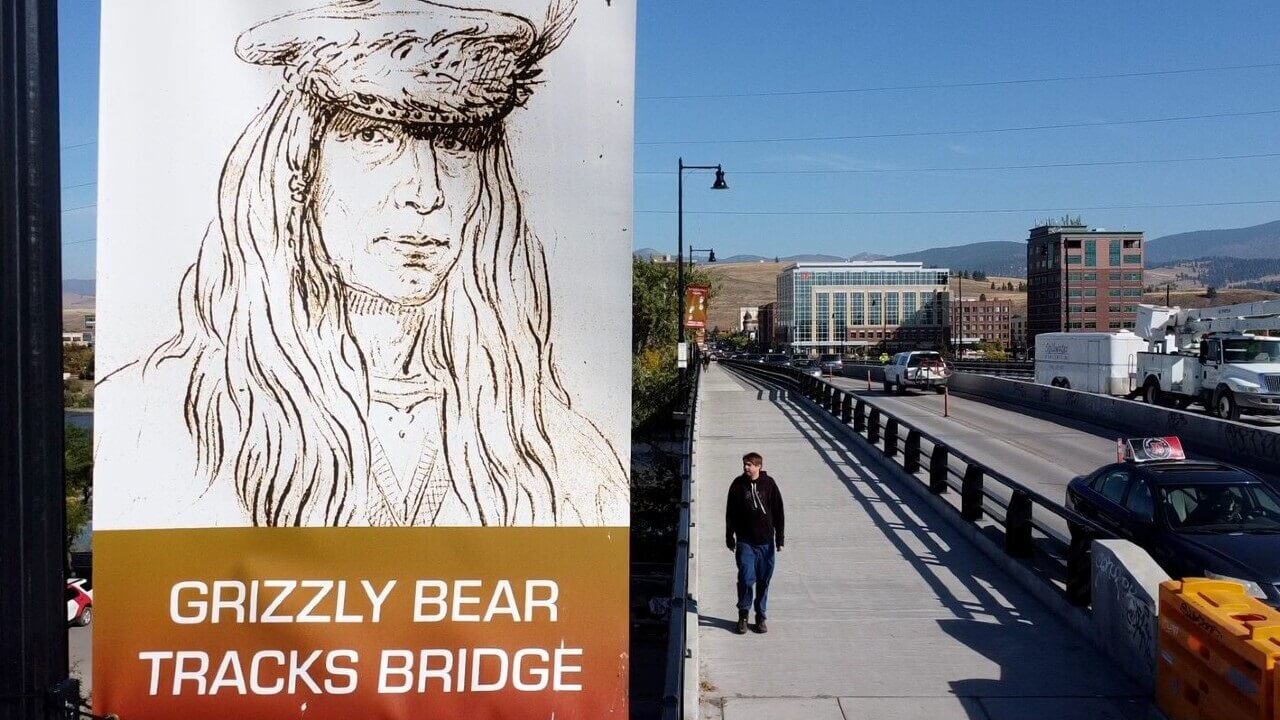 Missoula Indigenous Peoples Day celebration to feature Beartracks Bridge dedication
"Both the city and county will team up with The Confederated Salish and Kootenai Tribes and the Séliš-Ql̓ispé Culture Committee to celebrate Indigenous Peoples Day by officially dedication Beartracks Bridge on Higgins Avenue.
The dedication will begin at 12:30 p.m. Monday, October 10 on the south side of the bridge.
CSKT councilmen Martin Charlo described the event as a celebration and a way to educate the Missoula community on how much impact the Bitterroot Salish people have had on this area." Read more.
Recognition of Indigenous Land
Members of the Missoula Organization of REALTORS® recognize and acknowledge that the lands of which we focus our business was once the territory of the Blackfoot Confederacy (Siksikaitsitapi), Salish (Selis), Kootenai (Ksanka),  and Kalispel (Qlispe) where they would hunt, gather, raise their family, hold ceremonies and protect the land which now represents our homes, our agriculture and our way of life. We honor and recognize the connections of Salish (Selis), Kootenai (Ksanka), Kalispel (Qlispe) people, the Blackfoot Confederacy (Siksikaitsitapi), and all people who have migrated through. We are committed to care for the land with honor and grace as the people before us did.
Background Information
A band is a smaller group within the Tribe. A Tribe consists of multiple bands.  The small robe band of the Blackfeet Tribe were the commonly known inhabitants of the Missoula area.
The term "Hellgate" for this area came to be from other Tribes describing their experience of trying to pass through which is now Missoula. Going through the "Missoula" area was the only way to get access to Western Montana and not cross the Rocky Mountains. It was described to be hell trying to get through the Blackfeet Tribe. So the Tribes called our area Hellgate. Other Tribes would avoid passing through the Hellgate which was protected and secured by The Blackfeet Tribe.
Prior to Indigenous people being placed on Reservations they were one Tribe until they were spit up. Now it is called the Blackfoot Confederacy which includes the Kainai Blood Tribe, Siksika Tribe, Peigan-Pikkani of Canada and the Blackfeet Tribe Aamskapi Pikuni of Montana.
The Salish and Kootenai Tribes were originally from Wyoming, Idaho and Oregon and made Summer camp in the Bitterroot Valley. They were migrated to what is now the Flathead Reservation. Part of their "trail of tears" includes traveling through Missoula... Specifically over what is now The Bear Track Bridge (formerly the Higgins Street Bridge).